Here's one of the prezzies I made for Priscila's birthday: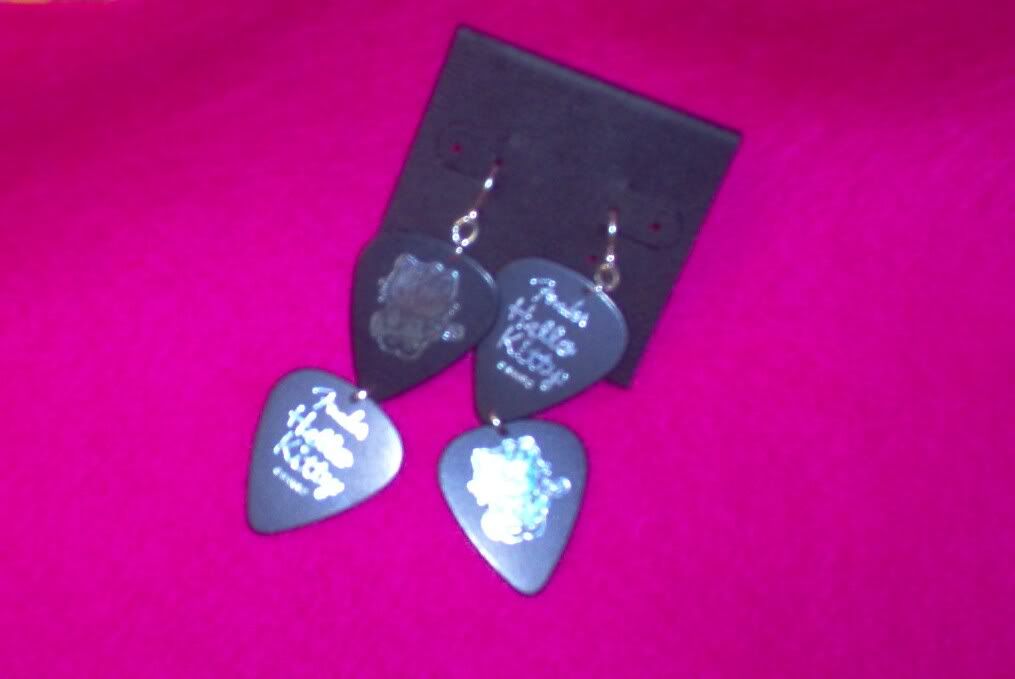 Hello Kitty Guitar Picks - aren't they cute?! I have a limited number of these picks left, so if you are a Hello Kitty lover, you'd better get your order in fast! Only available in Sterling Silver. $16 per pair.
Below is my best attempt at Hello Kitty Cupcakes, also for P's birthday.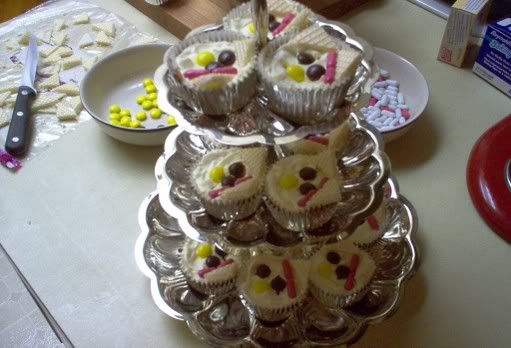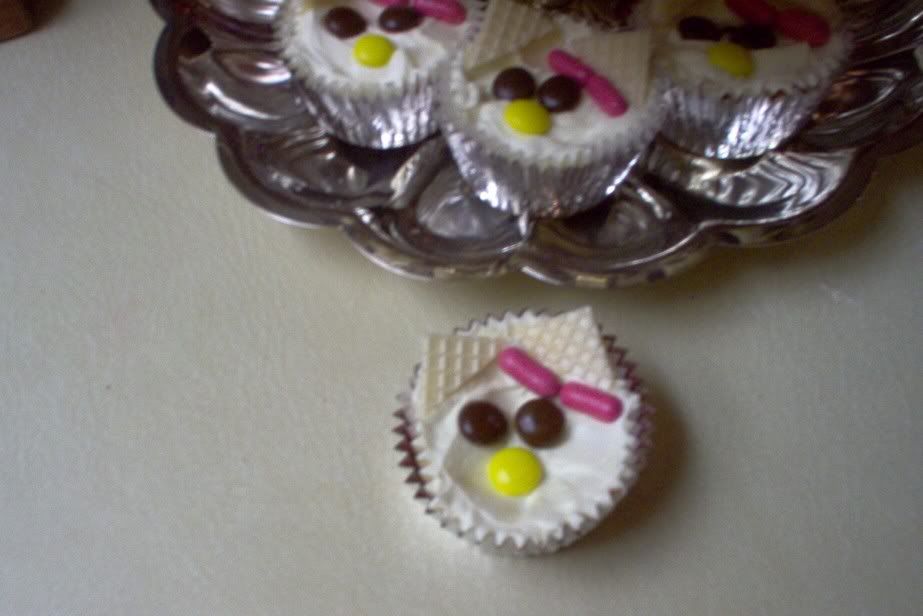 Next time, I think I need to add whiskers and use a different recipe for the frosting. I made a basic white cake, but added in strawberry jello and chopped up strawberry peices. The frosting is a mixture of vanilla pudding, milk, strawberry flavoring, and Cool Whip. The recipe was good (it made very dense, muffin-like cupcakes), but the Cool Whip frosting caused the brown and yellow M&Ms to bleed! Poor Hello Kitty looked like she was crying - with a runny nose :( Oh well, part of baking and crafting is learning from your mistakes, right?
The Hello Kitty cupcakes originated from:
Too Cute to Eat
Originally uploaded by
traoki
. Posted on
Cupcakes Take the cake
(Everything you ever wanted to know about cupcakes from true cupcake fans, Rachel Kramer Bussel, Alizinha and Nichelle).