If I keep showing you guys what I've been working on, you are going to start wondering when I have time to get my web site going! I promise - I'm working on both!
More Button Earrings
, $8 pair
I tried to incorporate more black, due to popular demand, and ended up with some color combos reminiscent of the 80s. These earrings would look great paired with a cute outfit and some roller skates!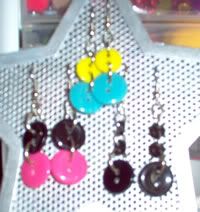 More button bobbies for you hair
, $4 pair
These were a big hit at the
Sellout Buyout
, I needed to replenish my stock!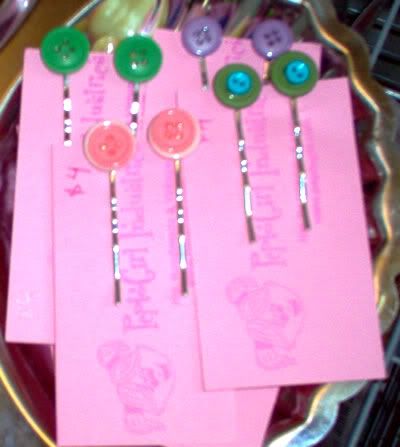 Marble Magnets
, $5 set of 5
Also a big seller at the
Sellout Buyout
! These are the perfect thing for perking up a tired fridge!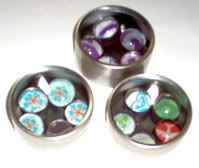 Marble Push-Pins
, $5 set of 5
A new item! Just like the magnets that you adore, but these cuties are for holding up your post-it notes.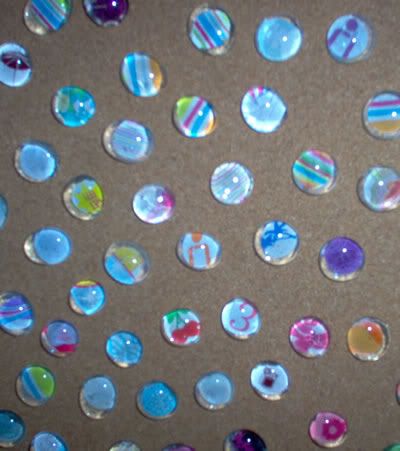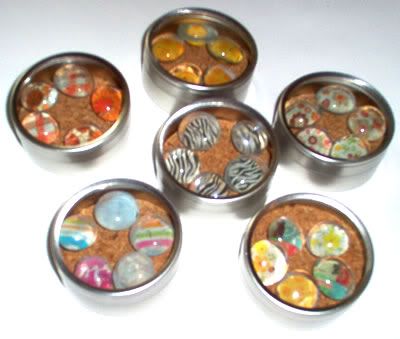 Marble Bracelet
, $12 (I think)
Also a new product, this bracelet is a funky and fun way to decorate your wrist, retro-style.

Stuffed Cupcake, Round 2
, $6 per broach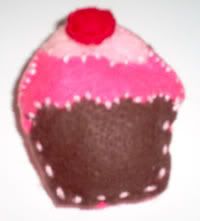 Hope you like them! Each of these items will be available at the next
Sellout Buyout
in June, or
online
, starting May 1st (yes, May 1st!) 2006. YAY!