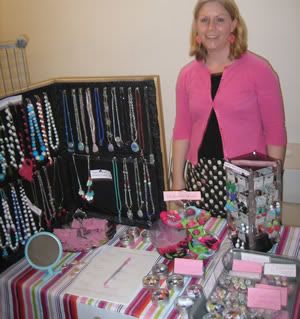 SELLOUT BUYOUT was a success! I think I finally found the right audience and there was a contant flow of people. A big thanks to
Olivia
of Olipom for organizing the event! (Also, check out the
Sellout Buyout
and
Fool's Foundation
pages). If you missed it, don't worry! Mark your calendars for the next Sellout Buyout on June 10th!
There was a good variety of awsome designers. I ended up buying a hoodie from
Pretty Trashy
and a cute little owl pouch from my friend at
Heyday Fashion
.
A big thanks to my friends, family, and co-workers for your support and to my boyfriend, Darryl, for bringing me more change after a frantic phone call. Oh - and a big thanks to all my customers, of course
Hope to see everyone at the next event! Stay tuned!